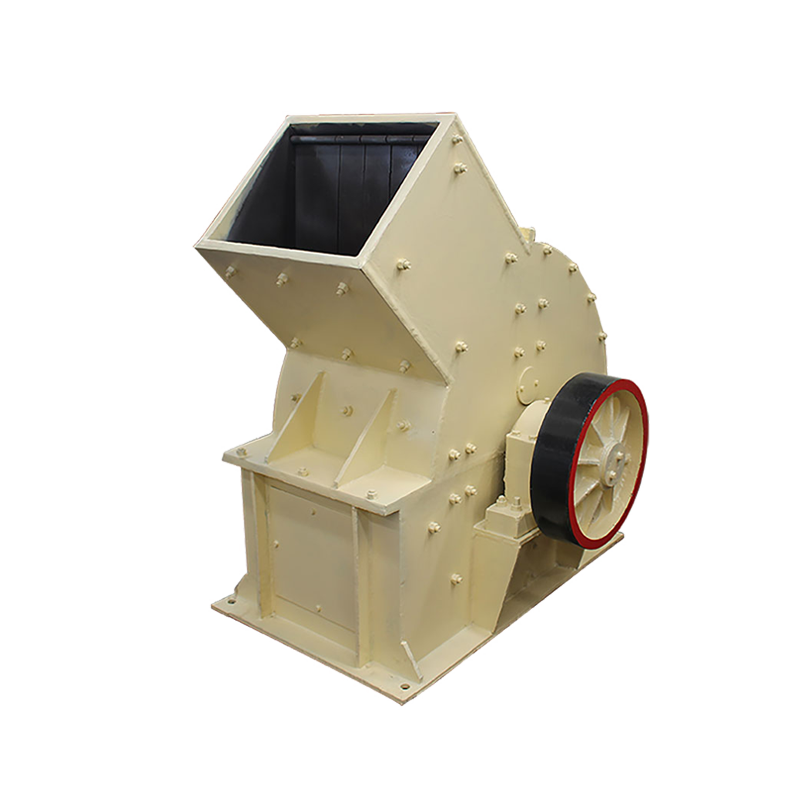 Hammer Crusher
MCP Series Hammer crusher is a kind of the impact of the rotor with a ring hammer crusher. when materials fed into the crushing cavity from the upper feeding prot. The motor drives the rotocy'r to rotate quickly in crushing chamber. and then impacted, sheared, grinded and crushed by hammer in high-speed moement. and then impacted, sheared, grinded and crushed by hammer in high-speed movement. The sieve plate is installed on the lower part of the rotor, so as to crushed particle size is less than the size of mesh can be discharge through the sieve board, and the crushed stone is large than the openning size of mesh will be left on the sieve board to be grinded and impacted into qualified size, and finally discharge by the sieve board.
Features & Benefits
1. Withe the MCP series heavy hammer crusher, it doesn't need the secondary crushing process, which can decrease the cost by about 40% and it consume less energy.
2. Compared with Jaw crusher of the same scale output, it can reduce equipment investment by 45%.
3. Compared with castor crusher, it eliminates blockage and adhesion, reduces wear parts consumption and reduces crushing cost by 35% in working environment with wet material and more soil.
4. At the same time, the output can reach from 50 tons to 300 tons according to different varieties.
Application
It is widely used in many industries such as mining, smelting, building materials, roads, railways, water conservancy and chemical industries. It is especially suitable for crushing limestone and stone with a compressive strength of less than 200 MPa.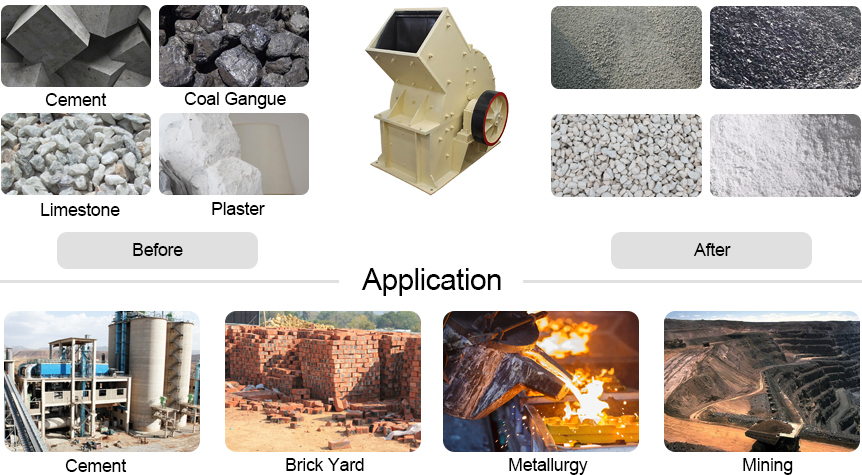 Details Chart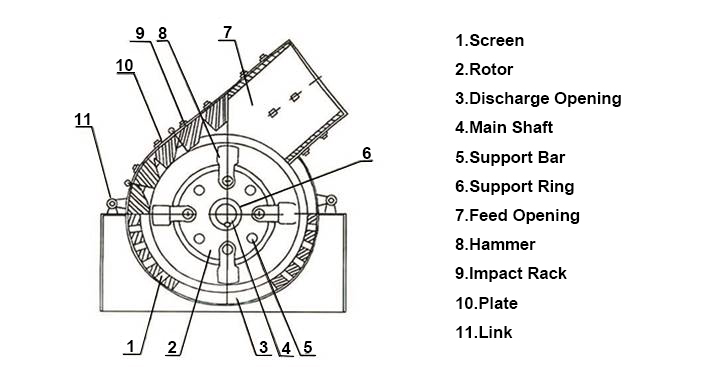 Technical Parameter
Model




YBS-1000

YBS-1200

YBS-1600

Dimension

GZY-2600

CP-0402

400×200

200

≤30

8-12

800*890*560

800

CP-0404

400×400

200

≤30

16-25

980*890*570

1050

CP-0604

600×400

200

≤30

22-33

1030*1270*800

1430

CP-0606

600×600

200

≤30

30-60

1350*1270*820

1770

CP-0808

800×800

200

≤30

75-105

1750*1620*1080

3600

CP-1010

1000×1000

300

≤30

160-200

200-245

2100*2000*1340

6100

CP-1016

1000×1600

300

≤30

300-350

400-500

2700*2000*1350

9200

CP-1216

1200×1600

400

≤30

500-620

620-800

3100*2800*1750

15000

CP-1221

1210×2100

400

≤30

800-1000

3620*3350*1950

24000
Real Case

Pre-sale services
1. Advice of model choice.
2. Design and manufacture machines according to customer's special requirements.
3. View our Factory.
After-sale services
To establish long term cooperation, we will regularly call and email our clients, to check the equipment working condition, offer suggestions for maintenance, and if necessary we will pay a visit to clients to solve the problems caused during equipment working.
Product Video